Plaques Link Belts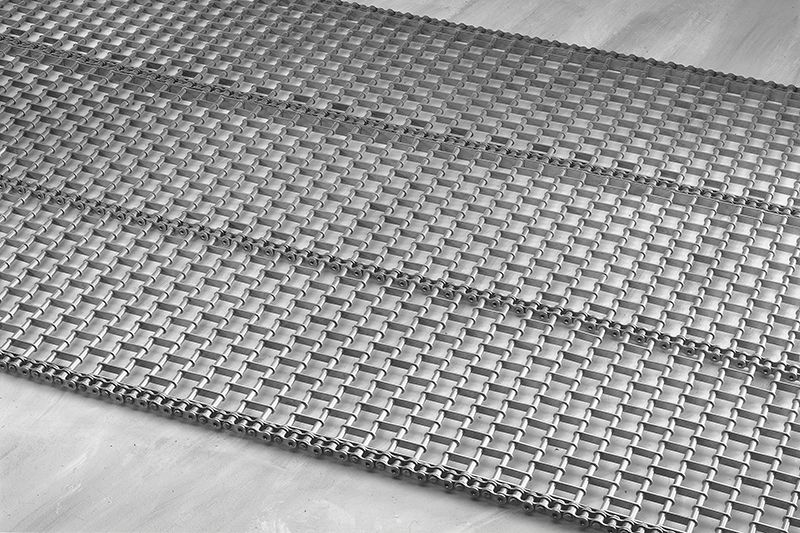 Design and manufacturing of stainless steel conveyor belts for specific applications
Fields of Application
Such type of link belt is ideal for applications requiring permeability and resistance. It can be used in various hard working industrial environments such as mechanical and automotive industries, foundries, forges, etc.
Definition criteria
Type / Pitch / Cross bar Ø / Distance between 2 plaques / Plaque thickness
Example : PE / 31,75 / 5 / 10 / 2
Characteristics
The plaque link belt has the same advantages as the wire eyelet link belt.
It is more resistant to loads and shocks whereas it keeps a high vacuum surface.
Other Products